"What is the most reliable laptop brand?"
"I'm looking for a laptop for work that lasts for years."
For those of you who have plans to buy a laptop or notebook, you may be overwhelmed by lots of laptop choices.
Do you know a good and durable laptop can be recognized by certain characteristics?
Choosing the best laptop is hard. This is especially for Windows laptops. If it's a Mac, maybe it's easier to choose, because of few choices of Apple notebook models (there's only Macbook, Macbook Air, Macbook Pro), and the other difference lays in detailed specifications. But not everyone needs a Mac.
Nowadays, there are so many laptop choices. This gives advantages, but behind that, there are also disadvantages. It caused quite a headache when choosing your ideal laptop among many choices. Surveys for weeks are still not enough. There are so many laptop brands and models. And every few months a new laptop model comes out.
But the wise man said, choose a laptop according to your needs. So the first thing to do is determine your needs. This includes usability, required features, and optional features. Take a note!
You could also check for the specification table of laptops on Google. Read the article and watch reviews, unboxing, and others. But there's one thing that is hard to review because it doesn't appear directly because it related to time, that is durability.
Let me tell you about my experience of buying a laptop. I bought a laptop that people called the best bang for the bucks. I gained many more specs compared to the price. But two years later, complaints appeared in the user community that my laptop type turned out to be defective in heat management, and rarely could pass three years for normal use. Fortunately, my laptop type is a mainstream one, so many hacks and hardware modification tips circulating to resolve the problem. But still, after three years, my laptop broke down. For some of you maybe three years is the right time to replace a new one. But in my case, I rarely use it, so I expect I could use it as long as possible.
This article is written from the user and buyer perspective, not from the manufacturer's side. So there's no promotional element. All based on my research from sources, such as articles, forums, and my own experience, which hopefully can widen your view.
One aspect that helps to choose a laptop is the laptop category: business-laptop and consumer-laptop. And why you should consider to buy a business-grade laptops.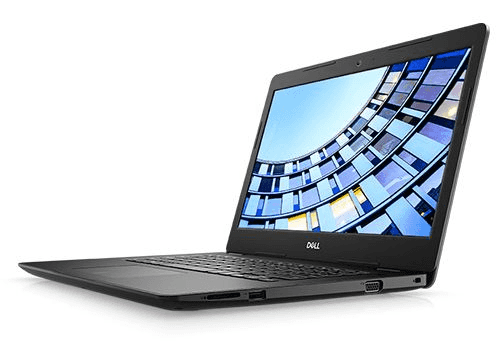 Source: Dell website.
The basic difference between a business-laptop and consumer-laptop
A business-laptop is made for business, enterprise, and office users. A laptop provided by the company for its employees. While a consumer-laptop is for a general user, such as home user, student, and others. It widely sold in the market, with various models.
But a home user could use a business-laptop, and vice versa, many companies could also use consumer-laptops.
If you are looking for durability and quality, you could consider buying a business-laptop. Why? Because a business-laptop is more powerful. It's reliable, "just works", trouble-free, easy to maintain, not get broken easily, and so on. If it's not reliable, imagine how much time and money spent by a company.
First off, let's take a look at business-laptops' characteristics.
Characteristics of Business-Laptops
1. Ordinary and standard specifications. There's no wow factor.
Even you could say this laptop is a bit outdated. For example, Intel has released a new generation CPU, but what is usually used on a business-laptop is a CPU from the previous generation. Business-laptop doesn't prioritize the usage of the latest technology. It prioritizes a good old proven specification that is reliable. Also, the VGA that is used usually integrated, and not discrete. Because less component means less failure. Except for certain types that have a special purpose.
2. Great build quality.
Business-laptops is firm to carry around while moving in the office, and even for a business trip. Office laptops are used by employees, and the treatment of using an office laptop would be different from using a personal laptop. We just use it ignorantly with no sense of belonging. So an office laptop should be able to tolerate sloppiness, such as hitting a table, falling from a height, or spilling drinks. Some laptops are even carried to tough terrains such as factories or mines. So the laptop must be sturdy. Forget the easily dented aluminum, this laptop use reinforced plastic or carbon fiber and magnesium casing. Certain business-laptops even have certifications like MIL-STD 810G. There's even higher certification like Toughbook has, which equal to military certification. This kind of laptop has a unique design, like bumpers for making it suitable to be carried to the tough field.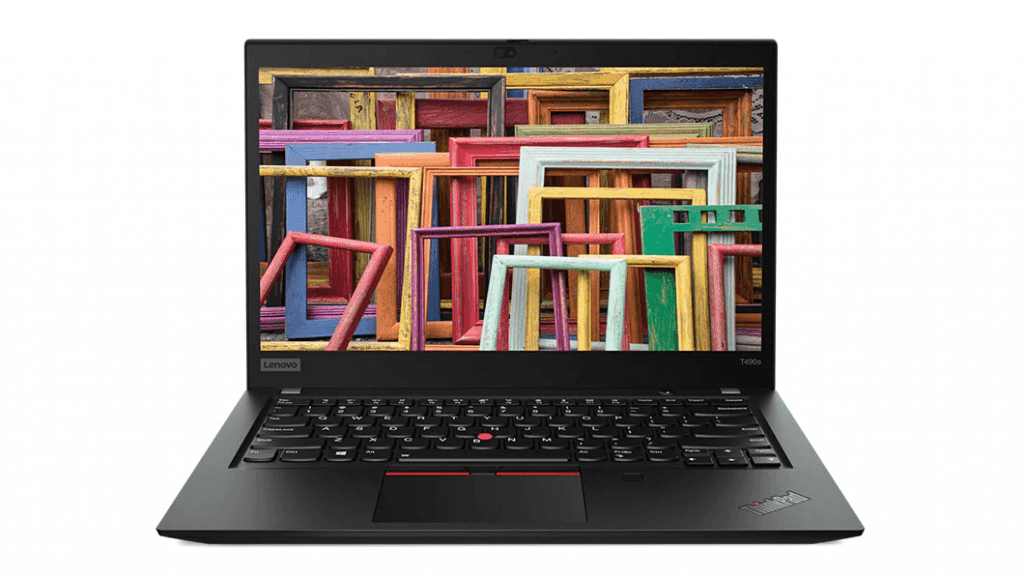 Like a tank. Source: Lenovo website.
3. Internal components quality.
I can't deliberate more on this aspect, because only a few sources talk about it. And inner components are usually not exposed. But the logic is a firm product must have a firm component. Business-laptops should have good quality components, and not try to "cost-cutting" in this aspect. Motherboards with the same specifications might be varied in price because the inner components used are from different quality (the PCBs, capacitors, etc).
4. Serious & boring appearance.
The laptop appears formal and boring. It prioritizes functionality over aesthetics look. The design is conservative, no fluorescent logos, or breakthrough designs like aliens or predators. But many prefer this kind of design.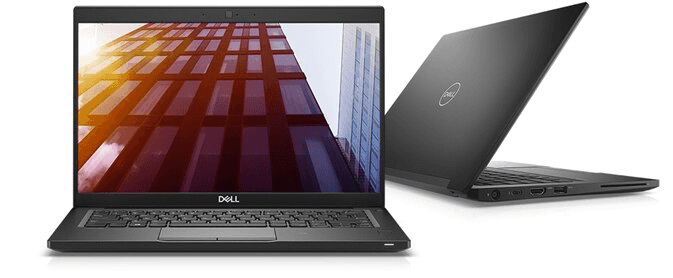 Source: Dell website.
5. Limited features and gimmicks.
Forget colorful keyboard light. And forget many speakers produced by a well known audio company.
6. Specific keyboard.
Business-laptops manufacture design keyboard seriously, especially those intended for hardcore typists. Typing must be deep and satisfying. Ideally, the keyboard buttons are not simplified for aesthetic reasons. The page up button, down button, home button, and end button, must be detached. Not being merged with other buttons using the Fn key. Unfortunately, for a compactness reason, many business-laptops buttons are being merged.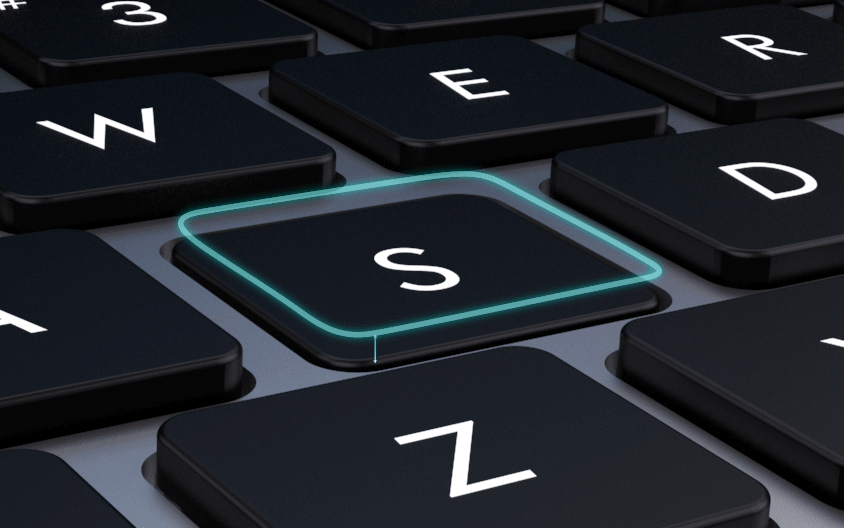 Distance between keys. The travel key is also quite deep. Source: Asus website.
7. Many pointing devices.
A lot of business-laptops give a track-point and track-pad at the same time. You might think it's a foregone technology, but many hardcore typists like it better.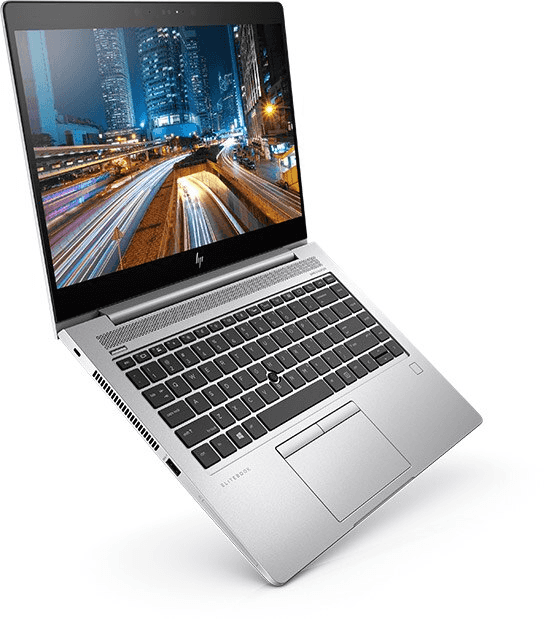 Look at the circle in the middle of the keyboard. Yep, it's track-point. Source: HP website.
8. Non-glossy screen.
Business-laptop often uses a matte panel or even provided by an anti-glare layer (which doesn't reflect light), so it's optimized for work. The screen quality is not necessarily good. Some of it even still using TN panels that have poor color. It should be noted, that a business-grade laptop doesn't mean that it would be suitable for graphic works. You have to pay close attention to it. TN panel color is not as good as IPS (not as bright), and the perspective view is limited. But sometimes people like it better because it's hard to peek on from the side. So, make sure, if you want to buy a business-laptop, look for an IPS screen (or equal).
9. Professional edition of Operating System.
The operating system that is provided in a business-laptop is from the professional edition, not from home edition. Because professional edition has additional features for business, like remote desktop, to allows a user to connect to a computer in another location. Or storage/BitLocker encryption, to make data safe if you lose your laptop.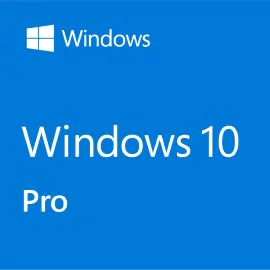 Pro edition. Source: Microsoft website.
10. Easier to maintain.
The broken component can be easily replaced. For example, if the battery damaged you can replace it, or you want to replace the bottom casing, you can easily open and replace it. From what I know, even replacing the old Thinkpad LCD tends to be easy, by watching a Youtube tutorial. But the new Thinkpad models, especially the Thin/Ultrabook series, are generally not as flexible as before.
11. Longer warranty.
Mostly business-laptop series has a longer warranty than consumer-class laptops. It can be 2 or 3 years, or even more. The manufacturers are confident because the products are not easily get broken and damaged. They want to keep their reputation and profit.
12. Data protection & security features.
Data is important and sometimes confidential in business. To secure the data, business-laptop often equipped by a fingerprint scanner or even TPM (Trusted Platform Module) module. These additional chips work along with the BitLocker feature in Windows Pro which is very useful for encrypting data. So if a laptop is lost, other people can't read the data in the storage. There are also other security additions such as smart card readers that act like "keys" before you access the data.
Then there is an additional shock protection feature for a hard drive. A hard drive is a sensitive mechanical device. When the laptop is turned on and there is a shake, this feature will automatically park the hard disk temporarily, so that the hard disk not get damaged and the data is not corrupt. Also, a great build quality at point number 2 above guarantees protection for the components inside.
13. Add-on docking accessories.
Usually, there are optional accessories such as docking to plug in multiple ports and displays for table settings. It's attached to the laptop, and some are detached by using USB.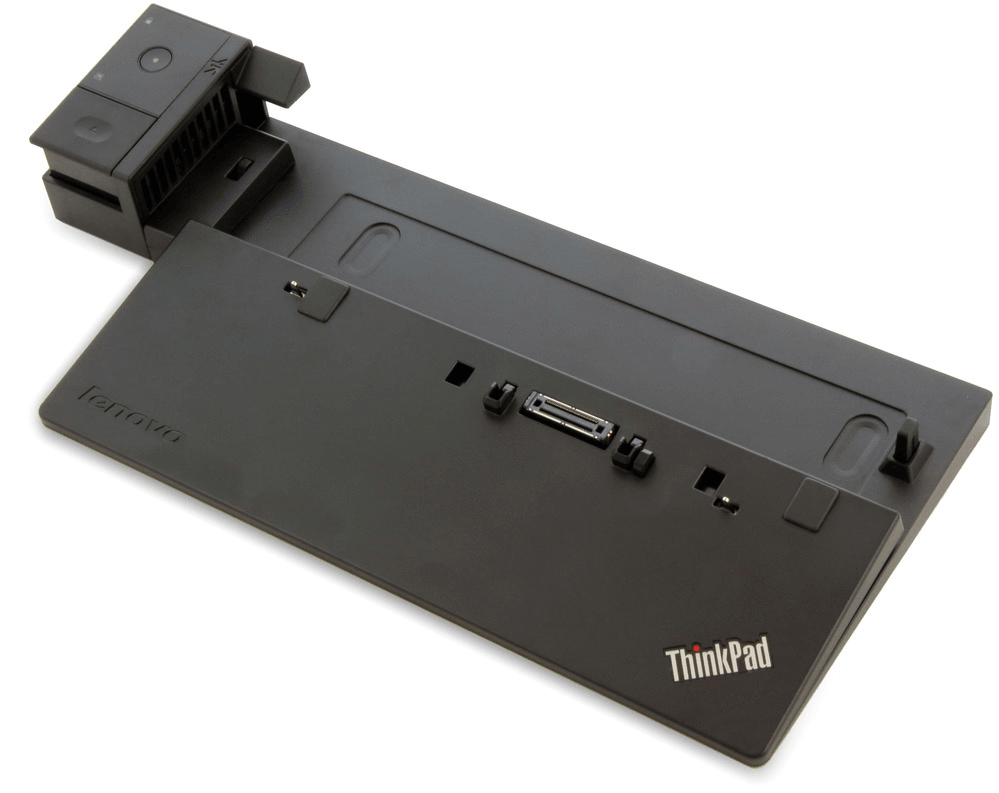 Thinkpad docking. Source: Lenovo website.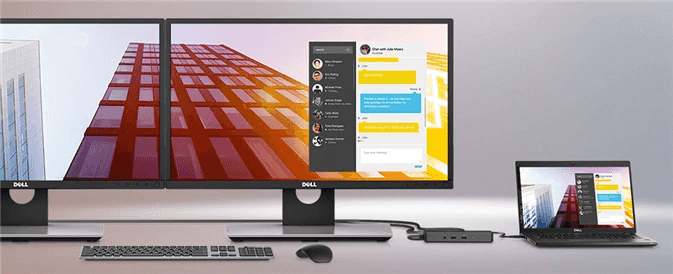 Dell Latitude and its docking station. Source: Dell website.
14. Expensive.
This is the main weakness. Business-laptop is expensive in most cases. Because all the advantages above have to be paid by the expensive price. Big names such as Thinkpad are even sold overpriced, in my opinion.
Characteristics of Consumer-Laptops
Without further explanation, consumer-laptop characteristics are nothing like those mentioned above. Consumer-laptops are more affordable in terms of price per specification, more cutting edge, keep up with the latest hardware developments, and the models change faster.
There are also more types available. And divided more into specific categories, like gaming, multimedia, and others. And the price varies, depending on which component's cost that the manufacturer wants to cut.
Suggested purchase: Should I just buy a business-laptop?
New Laptop
If you are looking for a new laptop, and you have a lot of allocation funds, and reliability is a top priority, and you willing to compromise with limitations mentioned above, then you probably need to consider buying business-laptop models. Maybe it's a little pricey, but you have reliability in return. So in price terms, it is premium, or even overpriced. But it's worth it if you got a long warranty and had a good after-sales. If not, don't buy it.
Second-hand Laptop
Well, if you have a reason to buy a second-hand laptop, then it's highly recommended for you to look for a business-laptop. And you have to. Buying a second-hand laptop means we never know the treatment from the previous owner, other than to look at the physical condition. Business-laptop has great components that make it last a long time. This laptop is widely sold in the second-hand market. Usually, big companies renew their laptop every certain period of time. Like every five years. Then, the laptops are sold in the market. Most of those are still working well. So it's still worthy, it's just outdated in spec. But still usable.
Examples of business-laptop series from various brands.
Lenovo: Thinkpad series
Dell: Latitude series, Vostro
HP: Elitebook series
Asus: Zen Book Pro and Asus Pro
Acer: TravelMate
And other brands, please go to their site and check for the business category.
Choose the most mainstream brands and types. The reason is the more people use it, there will be more and more document related to the laptop. So if there's an issue or change, there're already many discussions, about strengths and weaknesses, workaround, tips, and others. More spare parts will be available, whether it's original, new, second-hand, or third party.
Some laptop types, like Thinkpad, even have a large fan base. So it's quite easy to find references.
Sometimes, there are types of laptops series that only passed by and not heard again. Avoid buying a laptop like this. If there's a new series, it's better to wait for a revision or the next generation laptop.
For Mac
Let's talk about Mac. The Mac series that is equal to a business-laptop is Macbook Pro. In my opinion, all Mac's quality is premium, because Mac doesn't market in the budget category, which is why it sold at a premium price. But the quality is worth the price.
Mostly, there's an Apple Store in each country (which managed by Apple, not another third party) with well-known after-sales. So, even though it's expensive, it's more worth it because it gets a lot of services.
Unfortunately in Indonesia, the after-sales experience is not that good. It's just expensive. Instead, the price is more expensive than abroad. If you need and have to use Mac, without a doubt you have to buy a Mac. And with the characteristics of premium product, the second-hand Mac laptop is still working well. This could be an alternative to more affordable choices.
One advantage that Mac has is that the model is limited. So the user that uses the same model is also a lot, so it can be categorized as a mainstream item. Plus the operating system is also free.
So that's all for today. The conclusion is a business-laptop will not guarantee it won't get damaged, but by looking at its characteristics, the durability is higher than other laptops. Of course, it depends on the user treatment. Even if your laptop is MIL-SPEC (military specification) certified, don't let it hit the floor.
The source image is from promotion material from respective manufacture official website.